This Month's Spotlight
25% adoption fee reduction if you decide to give any of the cats below a new home!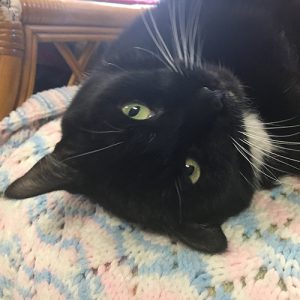 Rachel
Who knew Rachel would end up with Chandler!! We thought she loved Ross...:-)
Danbury Animal Welfare Society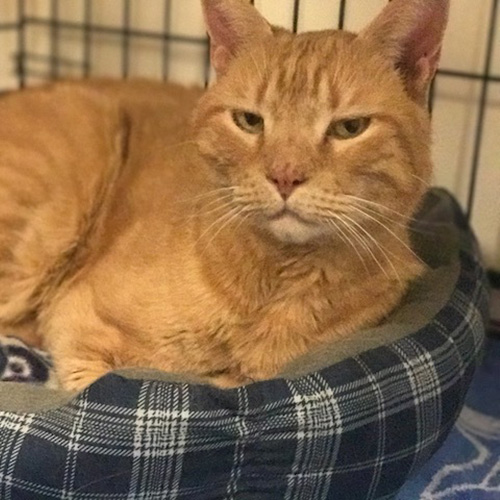 Pumpkin
You'll Fall for this Pumpkin well before Halloween! This 9 year old furry guy is gourd-geous! He wants pets so bad that he purrs, licks and little nibbles.
Danbury Animal Welfare Society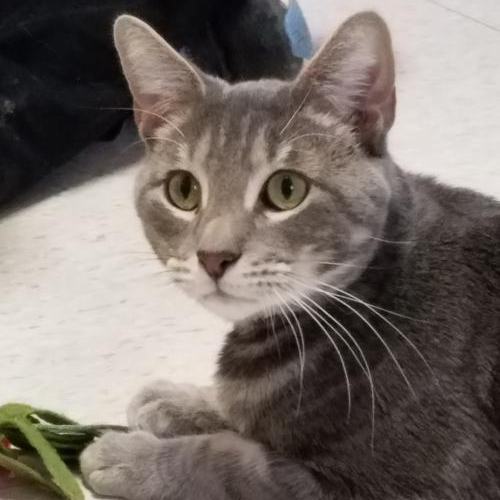 Ghost
Ghost is a handsome 3 year old grey tabby who has striking grey, white and almost silvery markings, offset by translucent green eyes.
Danbury Animal Welfare Society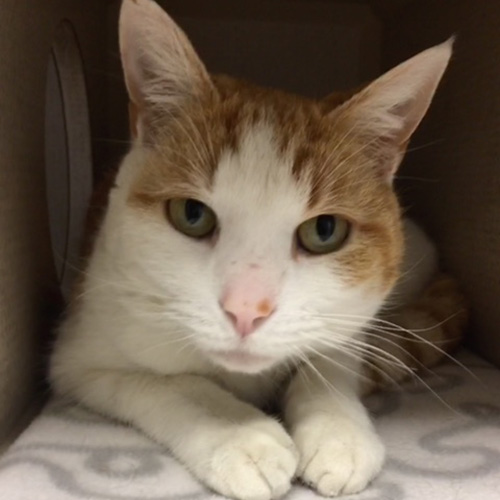 Pal
With his sweet demeanor and friendly nature, this boy is sure to be your Pal! After a long day he is sure to be someone you'll want by your side!
Danbury Animal Welfare Society
Welcome to our Cat Center!
Here you can find all you need to know about bringing a cat or kitten into your family. All of our important forms and resources are on this page as well. If you should have any questions, please contact us at cats@daws.org.
Cat Adoption Process
Our goal is to find you the perfect cat for your home. We recommend that you consider what age, size and temperament of cat would best suit your lifestyle and family. Also decide if you are ready to take on the daily responsibilities and financial obligations of pet ownership; then, check out our Cat Gallery to see our lovable, adoptable cats!
Visit us during our open adoption hours, which are Monday – Friday from 6PM-8PM, and Saturday-Sunday from 2PM-4PM. You can also set up a private appointment to see a specific cat or cats.
Please note:  Kittens, under the age of four months, are not kept at the shelter. They are housed in foster care off premise.  Please see our Cat Gallery for available kittens or contact our kitten foster program at kittens@daws.org.
Fill out an adoption application and speak to an adoption counselor
If you are interested in adopting a cat, you will be asked to fill out an adoption application and visit the shelter to meet the cat. You may download an application and bring it with you the day you visit. You may also fill out an adoption application at the shelter if you prefer. An Adoption Counselor will review your application and help make sure the cat you are interested in is a good match for you and your family. Please be patient. We are making love-matches so it can take us a few days to review your application details.  Please note: We may take up to three applications on a cat while we are getting them ready for adoption in order to select the home that we feel is the best match for that particular animal.
Finalize the adoption
Our adoption fee for cats (over four months of age) is $150. This fee includes a veterinary exam, vaccinations, and spay/neuter.
Our adoption fee for kittens (under four months of age) is $200. This fee includes a veterinary exam, age appropriate vaccinations up to the date of adoption and spay/neuter.